Following on from our initial open sessions highlighting and discussing issues that may be of specific interest to Women in Tech, we are delighted to announce a further 2 meetings in our series:
Wednesday 2nd March 1-2pm – Personal development
Topics will include:
Membership of a professional body, professional registration and how to upgrade
Confidence building
Keeping your CV up-to-date
CPD and participating in professional activities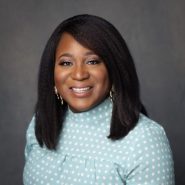 We are delighted to report that Toju Duke will be joining us to talk about Confidence Building. Toju is a Responsible AI Program Manager at Google, with over 15 years experience spanning across Advertising, Retail, Not-For Profits and Tech. She designs Responsible AI programs focused on the development and implementation of Responsible AI frameworks amongst Google's product areas, with a focus on Large Language Models, Natural Language Processing, and Generative Language Models. Toju is also the Ambassador for Women in AI UK and the founder of VIBE – a women's community focused on personal and professional development using the underlying principles of emotional intelligence.
To join the group and/or attend this session please email office@istonline.org.uk
Wednesday 4th May 1-2pm – Career breaks and their management
Topics will include:
Career breaks from an HR perspective
How to maintain professional body membership and professional registration during career breaks
Transferable skills
Mechanisms used to encourage ongoing networking, upskilling, remaining in contact with the work arena
To join the group and/or attend this session please email office@istonline.org.uk
The Women in Tech Group aim to advance the knowledge and interests of women in tech, support and empower females and help them to overcome barriers to, or within, technical/analytical careers. We would like to build a thriving network that meets on a regular basis.
We would welcome suggestions for further events and/or topics of interest – please email ideas to office@istonline.org.uk