The Women in Tech Group is delighted to confirm that Dr Michelle Jackson will be joing us on 7th December from 1pm-2pm to talk about the Herschel Programme for Women in Technical Leadership.
The Herschel Programme is a national programme designed to elevate and advance opportunities for women who are current or aspiring leaders in technical roles. The programme has been developed by MITALENT/UKRI.

It is the case that women generally are underrepresented with leadership roles within the UK, and the Herschel Programme aims to address this, with the programme providing development opportunities for those currently in leadership roles, or aspiring to such roles.
Caroline Herschel was a pioneer in astronomy, working with her brother William in a technical capacity in the early 19th centrury, and she paved the way for other women in particpate and contribute to developments within science.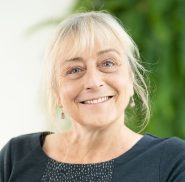 Dr. Michelle Jackson in the Technical Careers Manager at MITALENT, based at the University of Nottingham.
She was previously the Deputy Faculty Director of Operations at the University of Sheffield.
Michelle has also been the IST's Registrar for >10 years and is ideally suited to provide information about the programme and reflections on it, having already attended the Programme.
Michelle's session will be followed by an open discussion about development opportunities and what is needed going forward.
To sign up for this session click here, and to join the mailing list for this group and/or suggest topics for further events please email: office@istonline.org.uk
The Women in Tech Group aims to advance the knowledge and interests of women in tech, support and empower females and help them to overcome barriers to, or within, technical/analytical careers. We would like to build a thriving network that meets on a regular basis.