Volunteers' Week is an annual celebration of the contribution millions of people make across the UK through volunteering.
During an exceptionally difficult couple of years, people from all walks of life around the UK have taken the time to volunteer and make a huge difference to their communities – just as they do every year. This is a time for us to come together and thank all volunteers for their invaluable contribution.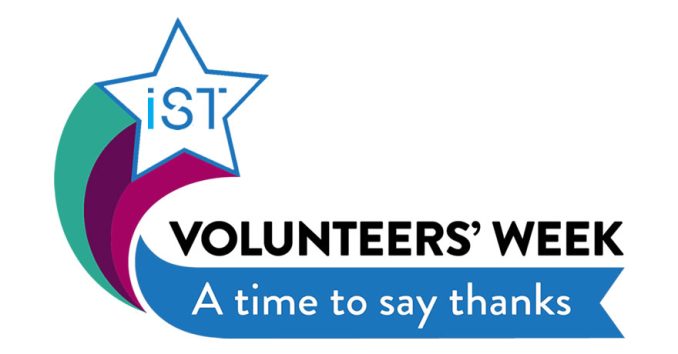 The contribution of volunteers is often unseen and unrecognised by many, visible only through the incredible impact of their volunteering. At the IST we see examples everyday from our members, those prepared to 'put something back' and help support not only the IST but the technical community as a whole and we offer our sincere thanks for all those that volunteer. From our Executive Board and it's advisors to Fellowship review panelists, registration assessors, registration mentors, editorial board members, conference planners, publication contributors, outreach personnel/promoters, general admin and graphics/social media/web support….and many more, we thank you for your support.
Without the help of our volunteers we would not be able to function and we are always conscious and appreciative of the contribution our supporters make.
Many thanks everyone.
Terry Croft MBE & Joan Ward
Chair & Deputy Chair of the IST