At this years's IST Technical Conference we were delighted to announce the award of 4 new Fellowships:
John Amaechi OBE MFT FIScT CSci
Alicia Colson PhD BA FIScT
Murray McMonies BEng MSc FIScT CSci
David Smart FIScT
All our new Fellows were recognised both for their expertise in their individual fields but also for their outstanding contribution to the IST and the wider technical community.
John Amaechi OBE MFT FIScT CSci – Organisational Psychologist and Leadership Transformation Expert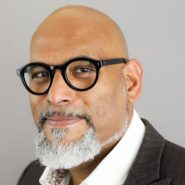 Professor John Amaechi OBE is a respected organisational psychologist and the Leadership Transformation Expert at APS Intelligence Ltd, the consultancy he founded in 2006. At APS Intelligence, John and his team of specialists partner with businesses to build bespoke programmes focused on executive coaching and behavioural change that help create effective leaders and authentic and ethical cultures. This is what John believes leads to sustainable organisational growth and high performance while ensuring the dignity and well-being of all colleagues.
Recognised as an influential thinker in HR, John is an honorary Professor of Leadership at the University of Exeter Business School in the United Kingdom. The author of the New York Times and the Sunday Times bestselling leadership book, The Promises of Giants, John draws on his early life in Stockport, near Manchester (UK), his career as the first Briton to play professional basketball in the NBA and deep psychological insights, to challenge and inspire others. In doing so, he continues to be driven by the words his mother once used to inspire him when she said: "The most unlikely of people in the most improbable of circumstances can become extraordinary."
"I have said many times before how thrilled I was to become a member of the IST and how crucial its role in an ever more disrupted world with technology pushed to the fore. I continue to believe the role the Institute plays in these challenging times is a vital one. The mission of the IST is to inspire lifelong learning, advance individual and organisational professional excellence and strengthen our technical community is so congruent with my own as to fit like hand in glove. I look forward to working with the IST over the next years to further our mutual mission as a Fellow of the IST."
Alicia Colson PhD BA FIScT – Archaeologist and Ethnohistorian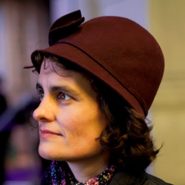 Alicia is a freelance archaeologist and ethnohistorian with a portfolio career. Alicia is interested in the interplay between digital humanities, pattern matching and machine learning (AI) particularly using images, often created by indigenous peoples, and texts. She's always had one foot in the humanities area and another in computer science.
Alicia studied at the Institute of Archaeology, UCL for her undergraduate degree (BA (Hons.), and for a MA/PhD (McGill) as the last doctoral student of the late Bruce G. Trigger. During the same period, she was a Research Visitor (01/2000 – 09/2006), at the IAM Laboratory, Department of Electronics and Computer Science, Southampton, UK supervised by Dame Professor Wendy Hall. Alicia trained in academic, government, and governmental organizations in the non-profit sector in the UK, Canada and the US. She is  fluent in four languages and has  undertaken extensive fieldwork in Canada, the UK, US, and Antigua as well as expeditions in Namibia and Iceland.
Alicia's research interests include: hunter-gatherers of the Boreal Forest, digital humanities, archaeological theory, history of archaeology, and sub-Saharan Africa. She has been a volunteer member of the London Working Group for the HOT Missing Maps Community (https://www.missingmaps.org/) for the last three years, given her interest in computer vision and imagery. She was a Visiting Research Fellow at Department of Computing, Goldsmiths (03/2017 – 03/2019) and is currently one of the Wiley Digital Archive Research Fellows at the Royal Geographical Society and IBG.
She has launched a new hybrid publication, called Exploration Revealed, for Scientific Exploration Society. She is currently working on two research projects one in northern Ontario and the other in southern Brazil, and is one of the founding members of the IST's AI Special Interest Group has been heavily involved in the establishment of the IST Registration Framework for AI practitioners.
Murray McMonies BEng MSc FIScT CSci – Marine & Nuclear Engineer, Commissioned Officer Royal Nav.y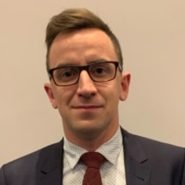 Serving as a Commissioned Officer in the Submarine Service of the Royal Navy, Murray McMonies is Marine and Nuclear Engineer by profession. Having initially read civil engineering at the University of Glasgow. Murray holds a Post Graduate Diploma in Nuclear Reactor Technology at Cranfield University and MSc from the University of Portsmouth. Murray has published on the effectiveness of maintenance strategies on submarines and advanced CBM technologies.
It is from his most recent work that has driven Murray's interest into the uses of AI and in particular the implementation of AI within engineering. Further to the work above, Murray is an expert in risk perception and communication where he analyses the societal perceptions of nuclear related technologies. Murray is one of the founding members of the IST's AI Special Interest Group and has been heavily involved in the establishment of the IST Registration Framework for AI practitioners.
David Smart FIScT – President, University Bioscience Manager's Association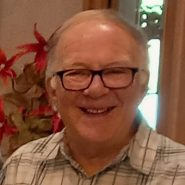 Ater leaving school in 1964, David secured a Junior Technician's post in the Physiology Department, University of Aberdeen. As a Junior Technician he attended Aberdeen Technical College on day release and evening classes and gained his City & Guilds Ordinary and Advanced Technician's certificate.
In August 1969 he emigrated to Canada after being offered a post as a Technician in the Physiology Department, Queen's University, Kingston, Ontario.  Three years later, in 1972, he was approached by the Technical Administrator in the Physiology Department, University of Aberdeen and he was offered and accepted a post as Senior Technician in the department. In 1977  David decided to move to gain advancement in his career and secured a post as Laboratory Superintendent in the Zoology Department, The University of Sheffield. Further on down the line, the Department of Zoology amalgamated with the Department of Botany, to become the Department of Animal & Plant Sciences, with David staying in post until he retired in December 2007.
In 1983, along with the late Basil Boam (Laboratory Superintendent, Department of Botany), David started the UBSA and to this date it is still going strong, but now known as the UBMA (University Biosciences Managers Association).  In 2008 he was appointed as Vice President of the association and in December 2020 he was appointed as President of the Association.
Since retirement David has volunteered with the National Trust at Stainsby Mill, Hardwick Estate, Derbyshire, and has trained as a Miller.
" After being appointed Vice President and then President by the UBMA for my contribution to University Biosciences, it is a privilege to now be awarded a Fellowship by the IST. "