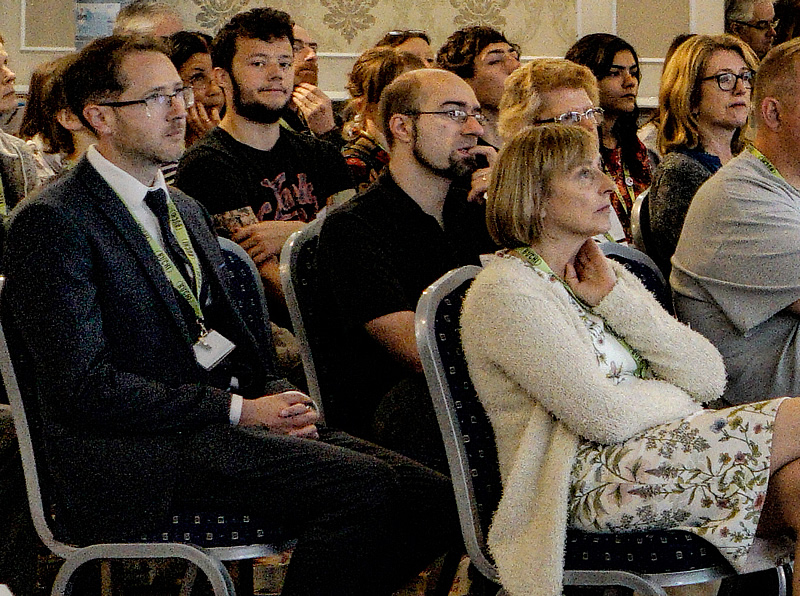 Brief Career Background
I studied biochemistry at Bachelor Degree and PhD level, went on to do a post-doctoral research role at the University of Warwick, before taking a Chief Technician position at the University of Bristol.  After a family move I took another post-doc position before securing a job at the University of Manchester as a Technical Resource Manager.  Following another family relocation I started to work from home as the Skills Development Manager for the HEaTED project, and then branched out into the world of self employment as a Project Manager undertaking projects for the University of Bangor, S-Labs and the Institute of Science and Technology.  Another change in family circumstances led me to take on my current position as Technical Manger in the School of Life Sciences at the University of Nottingham.  Not necessarily a plotted out and planned approach to career progression, but one where I found where my interests lay and played to my strengths!
What are your key skills and responsibilities?
I oversee a large number of technical teams in my current role, and a key part of this is to support and develop them to meet the strategic goals of the School.  It involves a lot of people management skills, downwards, sideways and upwards which can be a challenge.  The remit of the School is large and there a a number of different operational areas at work with different but interlinked goals and this is reflected in how the technical resource is managed and allocated.  Being able to manage all these areas requires me to draw on my scientific knowledge, my understanding of aligning strategic goals with operational management, but above all how to get the best out of people and teams.
Why did you choose to go for registration?
Well one of my project management projects was setting up a Science Council licensed registration scheme for the IST, and in doing so I could immediately appreciate the personal benefits of going for registration.  Although I had a PhD level qualifications this did not reflect the amassed knowledge and skills I had acquired through the variety of roles I had undertaken.  It was an opportunity to demonstrate to the world (future employers, local and external colleagues) that I was competent, and committed to continuous personal development.
What do you see as the benefits of registration?
It was very gratifying to go through the process of demonstrating competency in all the areas required for registration, as it focused my mind on all the things I have achieved and all the knowledge and skills I have acquired.  It is easy to lose sight of this when you are getting on with life and work, it gave me an enormous sense of pride.  Beyond this there have also been tangible benefits.  I know that having CSci status was a factor in securing my current position at the University of Nottingham, has cemented respect from work colleagues and has added weight to my influence in developing organisational strategy and operational processes.  Alongside this I have been fortunate enough to be able to talk to other technicians about the benefits of registration, from a personal perspective, and seeing others go through the same journey I did, where they feel recognized as a professional in their areas of work, and their associated increased pride and confidence is immensely satisfying..
What sort of CPD activities do you undertake and why?
Wide and varied.  It depends somewhat on what sort of area I am working in or taking over and what I need to learn about it (and I love learning).  At the moment I am in the middle of taking a Masters in Business Administration which is taking up most of the time I can devote to CPD.