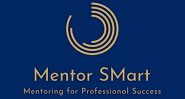 Is mentworking the new skill?
"Today the lines between mentoring and networking are blurring.  Welcome to the world of mentworking" Julie Winkle Giulioni
2 colleagues,  Matt Levi and Sarah Davies, from the world of learning have come together to set up Mentor SMart Club, a service that provides professional learning support on a 1:1 basis for those in and out of work. All this is done at distance at any time and place to suit. All you need is a smart phone or tablet and away you go.
No travel, no overnight accommodation, no course attendance or massive fees, just you and your agenda.
Sarah is interested in promoting this as a way of supporting and helping people back into work after a break.
Matt, a long-standing IST Fellow, is keen to promote 'mentworking' for the Technical community working with NTDC and the IST so that everyone has access to learning opportunities wherever they live and work.
"Not only is this the most effective affordable approach to professional development it means that anyone can be offered an opportunity. We are also encouraging a new approach to learning and development with a massively reduced carbon footprint when compared to traditional approaches" Matt Levi
For more information please go to: https://www.mentorsmart.club/
All enquiries to: e-mail   partners@mentorsmart.club