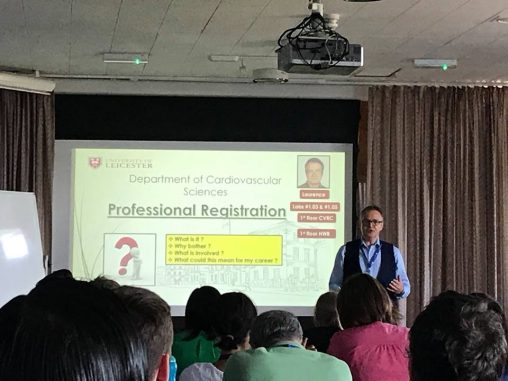 Brief Career Background
In 1987 I graduated with a B.Sc. in Biomedical Sciences. Since that time I have secured a number of contractual positions within different areas and/or life science Research institutions through the UK and indeed the USA, viz. cancer research, infectious & tropical diseases, genetics and genomics, protein biochemistry and drug discovery & The New York genome centre. This has provided me with ample opportunity to acquire technical skills in Molecular and cell biology, genomics and drug discovery pertinent to those disciplines. Moreover, it has also resulted in me presenting posters and delivering oral presentations at both National and international meetings (anything from DNA sequencing technology to the genetics of tropical disease resistance in wild African Cattle) & industrial workshops and has culminated in more than 30 publications, including conference abstracts, peer reviewed papers and text book materials. In 2016, as a result of the above and managing technical problems on the Research Gate forum, I was contacted by a senior editor of Frontiers and invited to become a review editor for Frontiers in Microbiology (Infectious Diseases). In addition, apart from engaging in personal bench work, I have trained and bench supervised both undergraduate and post graduate students and formally lectured and run practical workshops for M.Sc. and M.res students (respectively). I have also managed and set up laboratories and been responsible for different aspects of health and safety, particularly COSHH.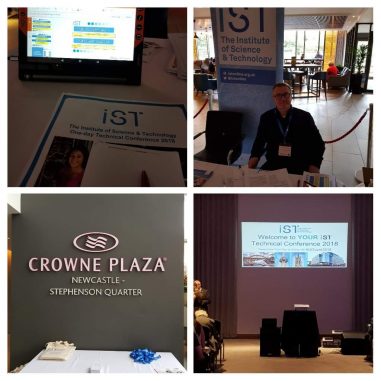 In the last 2 years I have progressed from R. Sci. to C. Sci. (IST) and also been made a registered practitioner and Fellow of the IST (FIScT (reg), reflecting the above. As a result of Professional Registration I have, in the last 2 years, been appointed as the IST Registration champion for the University of Leicester and participated in guest executive roles for both the IST and Science Council organising and running workshops on Professional Registration. In 2019 I will commence an official executive (freelance) role with the Science council, promoting Professional registration throughout the UK, as a protagonist on their behalf.
What are your key skills and responsibilities?
At this moment in time I am on a 1 year secondment to support formal teaching of Masters students' (1 semester) and then engage in personal protein biochemistry projects as well as support 2 laboratories and supervise undergraduate students in biochemical techniques. Apart from learning how to set up and organise post graduate teaching classes (for each of the 6 modules) I will also revisit protein expression skills but in addition learn new chromatography purification skills and structural chemical analysis skills, e.g. Circular dichroism (CCD).    
In both my Secondment and subsequent regular position, I will continue to promote and mentor in the context of Professional registration within the faculty of life sciences here at Leicester and resume my role as a registrant assessor for both the IST and Science Council early in 2019.
Why did you choose to go for registration?
In my case I chose to become professionally registered in order to validate and accredit the lab based and teaching skills I have inculcated and practiced over the last 20-30 years. Professional Registration however has resulted in opportunities that have broadened my working portfolio (see below).
What do you see as the benefits of registration?
In the last 2 years, as a direct result of Professional registration, my career portfolio and working remit have broadened: In particular, after gaining Registered Scientist status. I attended a training course for becoming a registrant assessor and for a short period (to resume in 2019!) engaged in registrant assessment. I subsequently became C. Sci. and by virtue of this level of registration and my publication portfolio, and securing contacts with the executive of the IST, was nominated for and then awarded a fellowship with the IST. In addition, because of Professional registration and networking with both the Science Council and RSB, I was appointed IST registrant champion for the University of Leicester. This allowed me to network and publically promote Professional registration through a series of lectures and this, in turn, resulted in me being invited to provide a lecture to all university technicians on professional registration at the inaugural launch of the Universities Technician commitment event. What is more, my efforts in this regard, have led to analogous opportunities to run workshops on registration for both the IST and Science Council and the latter in particular have culminated in an invitation to take up a freelance executive role with the Science council as an official Applicant support mentor, commencing next year.
In short Professional registration has resulted in hitherto unanticipated opportunities with one opportunity creating the next.
In other words, do it, validate your skills and create future career opportunities for yourself as well as others (by supporting the registrant applications)!
What sort of CPD activities do you undertake and why?
Putting aside the 'usual suspects' i.e. training courses to augment technical skills and, in my case a 1 year secondment, for the same reasons (albeit in more depth) my current and future CPD activities will centre around promoting professional registration here in Leicester (in my capacity as registrant champion for the IST) and also for the Science Council and IST. My acceptance of a freelance position with the Science Council in particular will allow me to promote Professional registration on a national stage. I am committed both within my Institution but also nationally to Professional registration because I believe it accredits the skills and value of technicians in the work place and also facilitates career opportunities. This satisfies key tenants of both the technician commitment and also wider Equality and Diversity legislation, promulgated through Athena Swan objectives.