New Design to Increase Member Engagement
The IST have spent a great deal of time revamping our website which is now live. The new site features a streamlined and simplified design with improved functionality that delivers a fully responsive experience allowing users to transition seamlessly from desktop to mobile browsing. We have enriched content to help increase engagement and provided a resources page for us to ensure the webpages have the right information available to members and visitors.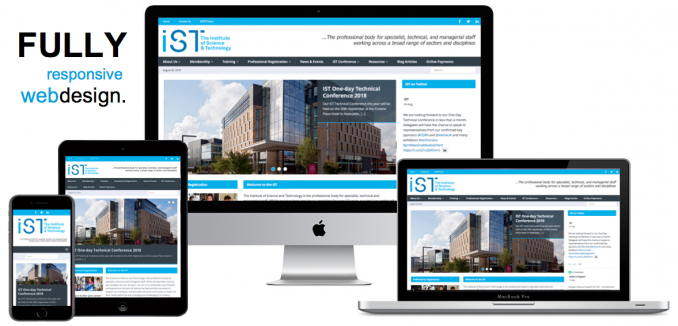 "We are delighted to announce our new website to members, partners, media and visitors who are looking to engage with the breadth of the Institute of Science and Technologies experiences, resources and services," said CEO and Chairman Terry Croft. "This website redesign is truly another way we at the IST are committed to improving every aspect of our on and offline presence and creating the best experience for our members and website visitors as possible."
The new website will be regularly updated with technical resources, news, blogs, events as well as Higher Education and industry developments and news. If you have any thoughts, ideas, resources, feedback or would like to contribute to the websites development and growth then please contact us so that we can make your website useful for you and your work.
We would like to encourage visitors to explore the new website and sign up for our E-Newsletter mailing list to receive direct emails by following this link.