With Apprenticeship Week 2021 already well underway, many apprentices may be just getting started in their new roles or will have been involved with a programme for some time now. Some individuals may even be looking into the next stage of their training and considering an apprenticeship – if so why not check out some of the NTDC's case studies from apprentices themselves.
Professional Registration is key to development and generally accepted to be something that is worked towards during a training programme and completed at the end of an apprenticeship. So we wanted to align a few benefits and opportunities you can receive from working towards becoming a Registered Science Technician (RSciTech).
---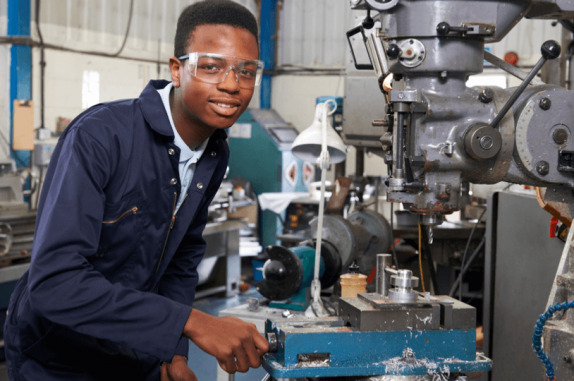 When an apprentice carries out their training programme, this is overseen by the organisation. The programme will allow the apprentice to demonstrate their application of knowledge and skills, personal responsibility, interpersonal skills and professional practice, which is then validated by an independent end-point assessment to check the aforementioned skills and practices are competently delivered according to the apprenticeship standard.
This is incredibly important to note, that the skills and practices, as well as independent validation, ties in with the aims and standards of Professional Registration. This link offers the opportunity for apprentices to apply to be a Registered Science Technician as similar standards are reflected in an Apprenticeship.
See the Science Council Professional Registration Framework Matrix, A-E.
Alongside Professional Registration, it is essential to be a member of a Professional Body that is licensed to award the registration level. This is because in doing so, you demonstrate that you are practicing professionalism whilst maintaining an oversight of codes of conduct and commitment to working to high standards of ethical practice. As one of the Science Council's Licenced Bodies, the IST is licenced to award to all 3 of the Science Council's registers, including RSciTech.
Annual renewal forms an essential part of an professional registration and ensures that you demonstrate current professional working practice; supporting your knowledge and skills. This process is also validated by technical peers. The renewal is a very important step as this can help individuals to reflect on the activities they have carried out, and can identify gaps to further develop their skills. This commitment to high standards and quality practice is sought after by employers.
One way of demonstrating to your colleagues and employers that you maintain a high level of competence, is through the use of post-nominal letters. RSciTech signifies that an individual is competent and meets the standards of the RSciTech registration framework.
This can also look favourable on your CV when applying for jobs, as it gives the interviewer a 'talking point' for you to go into more detail about how you achieved this registration during the interview. As organisations receive hundreds of applications, they may decide to interview someone with post-nominal levels compared to someone who has not, because the post-nominals demonstrate that you are keeping relevant in your industry and are bound by a code of conduct for professionalism.
You can also find more about our 10 top benefits for registration.
If you are an Apprentice and interested in becoming a member of the IST, we are offering a special deal for Apprentices over February 2021 – offering extended membership and support to work towards the Science Council's RSciTech. Why not look into this today?
The IST is the professional body for the technical workforce and has a strong profile in the delivery of professional support, with extensive experiemce working within the professional registration framework.