Many congratulations to one of our IST and AI Special Interest Group members, Alicia Colson, who has been included in the list of Top 50 world explorers to watch, by the Explorers Club. The EC50 program amplifies explorers from around the globe and across a wide field of disciplines that push the boundaries of exploration. Naming these global exploration leaders to the EC50 shines a bright light on their extraordinary work and provides the recognition they so deserve.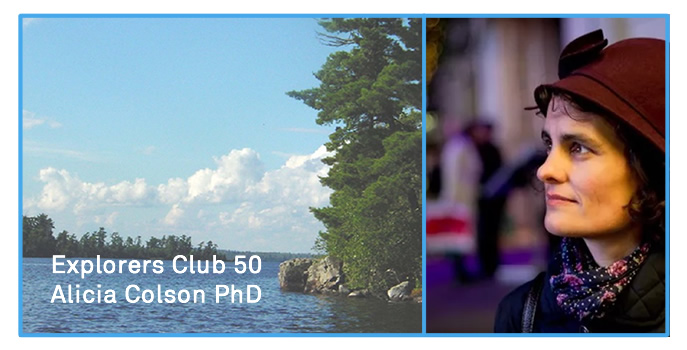 An excerpt of the case submitted is as below:.
Explain the impact of your work and your hope for the future.
My collaboration with leading Elders from the Lac Seul First Nation, in north-western Ontario, Canada enables them to achieve specific goals. The Elders wish to enable their voices to be heard, producing two academic articles. The first will explain the meaning of their pictograph sites to local indigenous peoples to outsiders. One Elder's father,painted them as an apprentice shaman (a medicine man). The second studies a birchbark scroll, created by a medicine woman who was a member of their community. An expedition is planned for several field seasons from 2022-engaging a team of Oji-Cree (Ojibway) and non-indigenous colleagues from Canada and the UK on the sites in the Lac Seul First Nation's Reserve (104 square miles).
The task is demanding. The researchers recognize and set out our colonial 'baggage'. Intellectual rigour is crucial, so as to confront the many ethical issues that arise. We must be prepared to challenge accepted paradigms of whatever origin and avoid the deep crevasses of the academic terrain. We must stand above popular intellectual trends and can ignore the inevitable pressure from the academy for 'quick and dirty' results. This so that indigenous, Algonquian, methods and techniques of learning and thinking can be interpolated with non-indigenous ones in the field The images, the rock paintings of the Lac Seul will cease to be viewed as separate silent 'objects', but integral components of that living breathing animist world of those who call these lands in northern Ontario their homelands.
For more infomation visit the EC50 list on the Explorers Club website
Alicia Colson PhD FGRS FI'10 FSA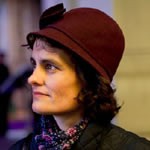 An archaeologist and ethnohistorian working with computing scientists Dr Alicia Colson collaborates with indigenous peoples, NGOs and governments in Canada, UK, US, and Antigua to understand our pasts.  Expeditions in Namibia and Iceland encouraged her to practice citizen science. As a Wiley Digital Archive Fellow her passion to explain to the widest audiences led her to produce an ESRI StoryMap of the Ilhas de Santa Catarina, Brazil, her childhood home. Co-founder of Exploration Revealed, the Scientific Exploration Society's digital hybrid publication with Briony Turner showcases advances in knowledge and peer-to-peer support for those engaged with scientific exploration and adventure-led expedition.