Kranthi Maniam FIScT CSci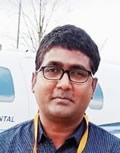 Dr.Kranthi Maniam is the Marie Curie Fellow at the Materials Innovation Centre- University of Leicester, UK and also works as a Senior Project Leader -Technology at TWI limited, UK. His primary research and engineering activities revolve around electrodeposition of metal and metal alloys, ionic liquids, coatings, corrosion, fuel cells and surface finishing. He is the recipient of Indian National Academy of Engineering (INAE) – Students Innovative Project Award at Doctoral Level and Gandhian Young Technological Innovation Award (2015). He has 3 Patent Grants and worked extensively in electrodeposition, ionic liquids, authored more than 15 papers covering different fields of interest. I presented his work in various international conferences and is currently a member of Institute of Science and Technology (IST), Institution of Engineering and technology (IET) and the Institute of Materials Finishing (IMF). He is also active in the scientific community as peer reviewer and serving as an executive team member in IET-Tribology Network Community, Science Committee member in IMF, contributes to IST as common application process assessor, continuous professional development assessor, professional and personal development (PPD) audit reviewer. He is a Chartered Scientist and a Chartered Engineer in the UK.
Derek Sayers FIScT, FInstLM, FRMS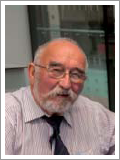 Derek  joined  Science Technician's Association (STA) in 1954 just a few months before it was incorporated and became the Institute of Science Technology (IST).  He initially worked as a Junior technician at University College London in the Pharmacology Department where The Head of the Department was Professor Winton who was at the time, President of the STA.Derek completed the Institute's own 3 year technician Course and became ordinary technician.  He joined the Royal Army Medical Corps for three years and took the medical technology examinations.On leaving the Forces he joined the Institute of Orthopaedics at Stanmore Middlesex doing research histology.  He took the City & Guilds/IST final examination in histology in 1962 and became a Senior Technician.Over the next few years he wrote a number of scientific papers on orthopaedic research, mainly new histology techniques.  He became a State registered Medical Laboratory Technician in 1968.  About 1969 he became the Chairman of the London Branch of the IST and served on the Branch Committee until about 1973In 1974 whilst still working at the Institute he became director of a small company Reco Laboratory Products Ltd.   This company still exists today under the name 'Reco Laboratory Services'
In 1982, after 3 years study Derek wrote a thesis for the IST Fellowship, on the histochemistry of mucopolysaccharides and became a Fellow of the Institute. In 1989 he joined the Council of the IST and then the Executive as the Overseas and Fellowship Officer; a post he still holds today. He retired as Manager of the Institute of Orthopaedics in 2003.
He is now semi-retired but still runs Courses on microscope repair and servicing and still plays an active part in Reco Laboratory Services. He provides valuable support for the Executive in his capacity as Fellowship and Overseas Advisor.
Lee Shunburne FIScT CSci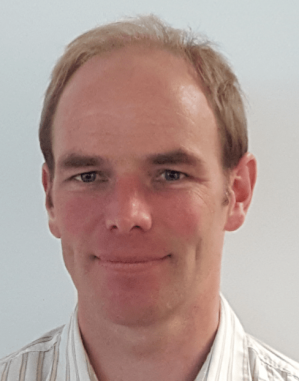 Lee began his career in a veterinary analysis laboratory in Derby after graduating with a degree in Applied Biology. This was followed by a move into immunology research as a technician in Sheffield before spending several years a Clinical Scientist in microbiology at the Queen's Medical Centre in Nottingham.
From there Lee moved to the University of Nottingham as a senior research technician before taking on the management of the Fungal Biology research group for eleven years. During this time he built experience of wider development and management through taking on infrastructure, internal procurement and safety management projects and outside consultancy work.
Lee gained Chartered status in 2017 and moved into the engineering field as Technical Manager of the Electronic and Electrical Engineering department of the University of Sheffield in 2018. Lee is now the manager of the Department of Neuroscience in Sheffield, based in the Sheffield Institute of Translational Neuroscience (SITraN) and is a past member of the University's Technician Commitment group. He is an assessor for professional registration at CSci level and sits on the Science Council's Registration Assessment Committee.
James Trout OBE MBA FIScT CMgr – IST Industry Liaison Advisor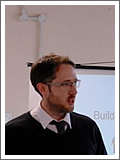 James is the Laboratory manager for the National Laboratory Site at Starcross in Devon. The NLS is a national service of the Environment Agency and provides analytical data for a range of sample types. The NLS has four sites in Nottingham, Leeds, Caversham and Starcross each with their own specialism.
As Laboratory Manager James is part of the team who run the NLS and set the vision and strategy for the business. He is responsible for around 90 members of staff and the delivery of sample data to customer agreed targets and to ISO17025 quality standards.
James is a Chartered Manager and a Director of Newton Abbot University Technical College. He will be helping the IST develop industrial and government links and promoting frameworks for professionalising science/technical staff working in those sectors.
Russell Wilson – Scotland Network Coordinator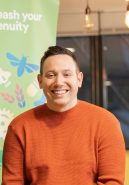 Russell started his career as a trainee Sport and Exercise Science Technician at Edinburgh Napier University in 2004. There he studied part time whilst working full time his in his role graduating with a degree in Sport and Exercise Science in 2013. Throughout this time Russell provided technical support across all undergraduate and postgraduates programmes as well as academic support within a multi-disciplinary team. This meant supporting multiple laboratories which included research, exercise physiology, sports Injuries, and biomechanics facilities, gathering expertise in the associated instrumentation within. As well as providing technical assistance for teaching and research studies, Russell has also supported commercial work with sport teams/individual athletes by conducting fitness testing and screening, heat acclimation, rehabilitation/injury screening, GPS load monitoring and biomechanics testing.
After 18 years at Edinburgh Napier University, he moved to Heriot-Watt University in 2022 to take on a Senior Technician role within a newly established sport and exercise science programme. This exciting development has meant engaging with colleagues to plan and develop new laboratory facilities and the equipping of these spaces. The programme is based within Oriam, Scotland's national sports performance centre which ensure our students have access to high end facilities whilst also being immersed in an elite sporting environment with partners including Scottish Rugby Union (SRU), Scottish Football Association (SFA), Scottish Squash, Tennis Scotland, Netball Scotland and Heart of Midlothian Football club working within the facility.
Russell first joined the IST in 2019 and sought to expand his technical network, and at the beginning of the COVID pandemic lockdown the IST technical network and wide technical community offered support and guidance. Joining the IST, attending good practice sessions and joining Techs Connect marked a turning point in his career. The mentorship and informal career guidance gained during this period led Russell to engage more actively with continuous professional development, which started a chain of events leading to future opportunities. Due to this Russell is keen to champion a more professional approach to the training and development of the technical workforce, encouraging others to engage within technical community.
In his career to date, Russell has worked with several other associations including the National Technician Development Centre (NTDC), Technicians Commitment, and the Science Council. Previous and ongoing projects include collaborating on a NTDC/LEAF Pilot Project, virtual exhibition encouraging future generations of technicians, Edinburgh technical collaborative (ETC) group, and acting Vice-Chair of routes to registration (RTR) committee.
Much of this work led to Russell being gaining institutional based awards, a Science Council CPD award and a nomination/shortlisting for THE Awards 2022 Outstanding technician of the year award.