John Dwyer FIScT CMI – IST Conference Support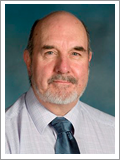 John is Faculty Superintendent and Area Safety Officer for the Faculty of Health and Medicine at Lancaster University and has worked in the NHS & HE sectors for over 40 years.
He is a graduate of the Institution of Occupational Safety and Health. He is also a Fellow of the IST, and served on a number of key committees including the IST Strategy board as co-ordinator for Partnerships/Champions.  He is actively promoting Professional Registration for the IST throughout the UK attending meetings, workshops and conferences and seeking champions for this cause at institutions nationally.
He is also the Membership Secretary of the University Bioscience Managers Association (UBMA) and hosted the 2002 conference at Lancaster University.
Derek Sayers FIScT, FInstLM, FRMS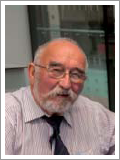 Derek  joined  Science Technician's Association (STA) in 1954 just a few months before it was incorporated and became the Institute of Science Technology (IST).  He initially worked as a Junior technician at University College London in the Pharmacology Department where The Head of the Department was Professor Winton who was at the time, President of the STA.Derek completed the Institute's own 3 year technician Course and became ordinary technician.  He joined the Royal Army Medical Corps for three years and took the medical technology examinations.On leaving the Forces he joined the Institute of Orthopaedics at Stanmore Middlesex doing research histology.  He took the City & Guilds/IST final examination in histology in 1962 and became a Senior Technician.Over the next few years he wrote a number of scientific papers on orthopaedic research, mainly new histology techniques.  He became a State registered Medical Laboratory Technician in 1968.  About 1969 he became the Chairman of the London Branch of the IST and served on the Branch Committee until about 1973In 1974 whilst still working at the Institute he became director of a small company Reco Laboratory Products Ltd.   This company still exists today under the name 'Reco Laboratory Services'
In 1982, after 3 years study Derek wrote a thesis for the IST Fellowship, on the histochemistry of mucopolysaccharides and became a Fellow of the Institute. In 1989 he joined the Council of the IST and then the Executive as the Overseas and Fellowship Officer; a post he still holds today. He retired as Manager of the Institute of Orthopaedics in 2003.
He is now semi-retired but still runs Courses on microscope repair and servicing and still plays an active part in Reco Laboratory Services. He provides valuable support for the Executive in his capacity as Fellowship and Overseas Advisor.
James Trout FIScT CMgr RSci – IST Industry Liaison Advisor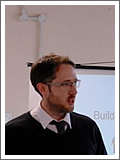 James is the Laboratory manager for the National Laboratory Site at Starcross in Devon. The NLS is a national service of the Environment Agency and provides analytical data for a range of sample types. The NLS has four sites in Nottingham, Leeds, Caversham and Starcross each with their own specialism.
As Laboratory Manager James is part of the team who run the NLS and set the vision and strategy for the business. He is responsible for around 90 members of staff and the delivery of sample data to customer agreed targets and to ISO17025 quality standards.
James is a Chartered Manager and Registered Scientist and a Director of Newton Abbot University Technical College. He will be helping the IST develop industrial links and promoting frameworks for professionalising science/technical staff working in that sector
Laurence Dawkins-Hall LIBMS, MRSB, FIScTReg, CBiol, CSci – Assistant Registrar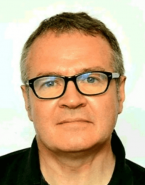 Laurence is a veteran and practicing life scientist technician, with 30 years' experience in different research and teaching settings, including a variety of HEA institutes & Biotech in the UK, Europe and USA. This has resulted in a plethora of experience in different disciplines, including Cancer Research, Cardiovascular Research, Structural, Cell and Molecular biology, immunology, infectious diseases and drug discovery and numerous high impact publications, posters and conference abstracts, both within the UK and also the USA. In addition, Laurence is a co-author and co-discoverer of a seminal publication that was the first to describe a skin based structural glycoprotein, deposited in and cited on both Ensemble and GenBank (circa. 1993).
Other than bench science duties, over the years, Laurence has devoted a lot of time to technical supervision and formal teaching of both undergraduate and master's level students
Laurence has presented his work as a speaker at both National and international workshops and conferences and has proofread and co-authored chapters in published textbooks, pertaining to Genetics and Genomics
Currently, Laurence is a Chartered Scientist (CSci) with the IST, Fellow of the IST, A Chartered Biologist (C.Biol.) and Member of the Royal Society of Biology (MRSB) and a member of the Institute of Biomedical Sciences (LIBMS). Thus, in addition to his current role as a teaching technician at the University of Leicester, Laurence devotes a proportion of his time to the Science Council as an Applicant Support Mentor. This role engenders presentation of workshops, at Science Council hosted events, Licenced Body Annual conferences, Stand-alone Technical forums, e.g., the National Technician Development centre (NTDC) and Industrial sponsored workshops, including a number of Easy Fair Lab Innovation events, (on all aspects of Professional Registration for Technicians). Moreover, Laurence personally mentors Registrants when it comes to their own Registration applications
Laurence's contribution to the IST as an executive member and Fellow have been numerous and have included the Organisation of drop-in workshops on Professional Registration at IST annual conferences, Chairing satellite sessions at such conferences, Registrant assessment and mentoring of IST candidates, Contributing to Fellowship Criterion as a member of the College of Fellows, representing the IST at Technical open days, e.g. Queens University Belfast (QUB) Technician Open Day (circa 2019) and acting as a conduit between the Science Council and IST pertaining to Professional Registration Standards
Finally, Laurence is a member of the Editorial team for IST published materials and a review editor for a Frontiers stable Journal, viz. "Frontiers in Microbiology: Infectious Diseases".