Dr Helen Sharman CMG OBE FRSC FIScT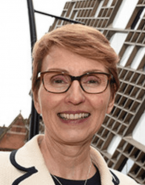 Helen Sharman is the Operations Manager for the Chemistry Department at Imperial College London.
Helen started her career with a degree in chemistry from the University of Sheffield before working in industry for GEC and then Mars Confectionery, where she was part of the team that created the Mars Ice Cream. After applying for a job that was advertised as, "Astronaut wanted," Helen trained at the Yuri Gagarin Cosmonaut Training Centre in Star City near Moscow, becoming the first British astronaut when she launched into space on board a Soyuz space craft on 18 May 1991.
Helen became a science communicator after her space flight. More recently, she has started a new career in management, working at the National Physical Laboratory and at Kingston University London, before moving to Imperial College in the summer of 2015.
Helen was invited to join the Order of St Michael and St George in the Queen's 2018 New Year's Honours List.
Terry Croft MBE FIScT CSci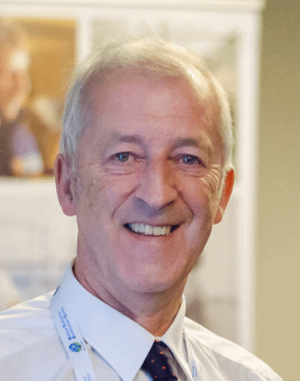 Founding Director of the National Technician Development Centre
Terry started his career as an Analytical Chemist for a multinational mining company, Rio Tinto Zinc. The firm had facilities in Swansea and Bristol and he worked within the Analytical Support Team specialising in materials analysis and quality assurance. He also developed new analytical techniques and procedures as instrumentation technology advanced.
Three years later he came to the University of Sheffield to work as the Chief Technician in the Botany Department. Within four years, Terry became the Departmental Superintendent, and after another four years became Departmental Manager following the merger of two departments to create the Department of Animal and Plant Sciences. During this period he also added a number of postgraduate and specialist qualifications to his degree in Environmental Sciences.He continued to be promoted and in 2008 became one of the first Faculty Director of Operations.
Terry has been championing the need for a more professional approach to the training and development of the technical workforce not only at the University of Sheffield but also in the HE sector as a whole for 45+ years.
In his career to date, Terry has received a number of awards and accolades. These included the award of a MBE, for services to humanity after he rescued an academic colleague and his family from the violence occurring in Iraq in 1992. Terry was also elected as the first President of the Professional Technical Specialists in Education Group. More recently he was given the status of "One of the Top 100 Leading Scientists 2014" by the UK's Science Council.
Terry's passion and commitment to the Technical Community resulted in his role at the University of Sheffield as Director of Technical Development and Modernisation. He also became Chairperson of the IST.
Terry's new role is as Founding Director of the National Technician Development Centre; a one-stop shop, providing organisations and their technical communities with access to information, expertise and a range of research and tools.
Joan Ward MBA FIScT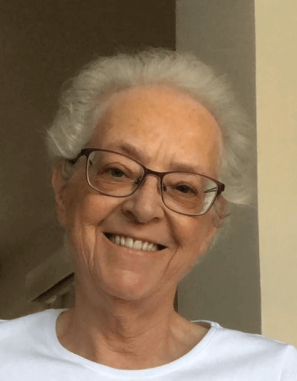 Having started her career as a trainee technician at the University of Manchester, with minimal science qualifications, Joan worked in a number roles in their bioscience labs whilst gaining additional qualifications in science subjects up to degree level (Open University). Following on from her basic grounding in teaching/research she then spent  10 years as a Lab Superintendent/Manager, during which time she secured (over a number of years) approaching £1m in grant income to support the development of trainee technician programmes (in collaboration with a local FE College). In addition she also helped develop and roll-out a bespoke software package designed to handle HE departmental/faculty accounts and research grants – the software ultimately becoming adopted by over 400 departments across the country/HE sector. As a consequence of departmental/faculty restructuring she then moved into a Finance/Admin role where she set up a new faculty finance, purchasing and research administration unit – also completing an MBA (Open University) during this time.
After spending several years consolidating the new integrated finance/research grants unit, and helping to roll-out the model to other faculties,  she decided to take advantage of a University early retirement scheme (having over 30 years University service) and 'jumped ship' to set up her own consultancy company, which she continues to run today. Her company provides consultancy support for admin systems development and website design/development.
Having joined the IST during her time as Lab Manager she continues to support the work of the Institute as Finance Officer, Deputy Chair  and Administrator. Within her roles within the IST Joan was part of the team that obtained funding for, and facilitated the setup of HEaTED. She was also heavily involved in the IST team that gained a Science Council Licence for the award of CSci, RSci and RSciTech registration. Joan has a strong commitment to the development of technical staff career opportunities and the enhancement of  the professionalisation of the technical community, and this is exemplified in her support for a variety of initiatives that work towards those aims. She has recently joined the Board of Trustees of the National Technician's Development Centre and is also a member of the Science Council's Board of Trustees.
Sandra Taylor MPhil MIScT RSci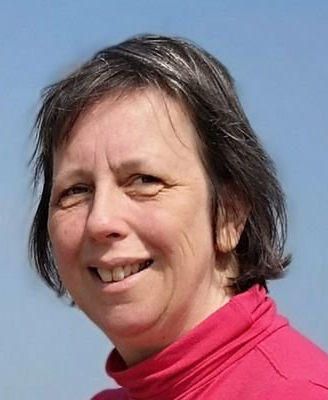 Sandra is the IST Secretary, and has responsibility for ensuring that we comply with legislative requirements and that we maintain suitable official records, and also for the corrdination of our Executive meetings and documentation.
She is Senior Research Technician on Synthetic Biology, at the University of Manchester and is Secretary for the UoM Manchester Technical Excellence network TE@M.
Sandra has been an IST member since 2013, and has supported the IST in a variety of ways prior to taking up her role as Secretary. She currently is a Registered Scientist and plays an important role in our registration application assessment processes. Sandra is also a Science Council Registrant Champion.
Arthur Nicholas PhD MSc CMIOSH MISTR FIScT FRSB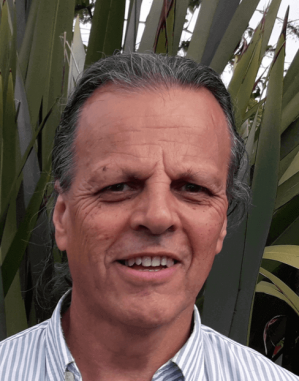 Arthur is a Trustee of the Science Council and a Specialist Advisor to the National Technician Development Centre (NTDC). During a long career as a professional Technician, Scientist and Management practitioner, Arthur became highly knowledgeable of and skilled in the effective delivery of research, teaching and professional services in the UK's Higher Education Institution (HEI) sector.
Arthur commenced his career at the University of Manchester, in 1975, as a trainee Technician. He completed his education and developed his professional profile whilst progressing his Technical, Scientific and Managerial career at the University.  He attained an M.Sc., PhD and Chartered membership of the Institute of Occupational Safety and Health (CMIOSH). He is a Member of the Institute of Safety in Technology and Research (MISTR) and a Fellow of both the Royal Society of Biology (FRSB) and Institute of Science and Technology (FIScT).
Arthur served as an elected member of Manchester University's General Assembly. He held the posts of Treasurer and Chair for the University Bioscience Managers' Association (UBMA) and acted as a Regional Network Co-ordinator for both HEaTED and The Universities Safety and Health Association (USHA).
Arthur has well established, productive working relationships within a number of professional bodies and organisations. Working with them, he has actively contributed to shaping best practice and achieving, HEI sector wide, advances; most notably in enhancing the professionalism, employability and career progression prospects of technical staff and in the development of safe & sustainable laboratories.
Kevin Oxley FIScT CSci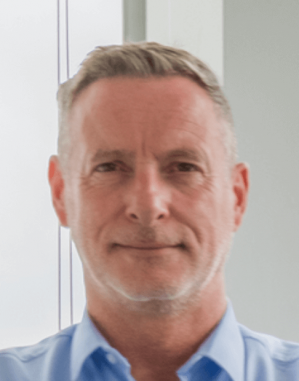 Kevin began his career at the University of Sheffield in 1979 as a trainee Medical Laboratory Scientific Officer in the Department of Microbiology, undertaking various research projects and supporting teaching.  Highlights in this role include gaining an MPhil in the detection & diagnosis of Chlamydia infections, and setting up a novel reporter assay systems in the IL8 pathway on a robotic platform to undertake a functional screen of 1 million clones of a human CDNA library.
He first became involved in management in 1998, managing the refurbishment of the Medical School and was appointed Resources Manager for the School in 2004.  Over the last 16 years Kevin has undertaken a range of senior managerial positions, leading technical and support staff teams, under various administrations and is frequently called upon to bring his experience to a wide range of initiatives and projects University.  Kevin was Department Manager in Infection, Immunity and Cardiovascular Disease which led him to his new role as Director of Technical Services at the University of Hull.
Kevin is working with the IST & the Science Council promoting the Technician Registration programme and he is the Programme Director for the LYTT & BYLS courses, which are now run through the Institute of Science & Technology (IST). Kevin was elected to the IST Executive in May 2014 as operates as Recruitment Officer.
Michelle Jackson PhD FIScT CSci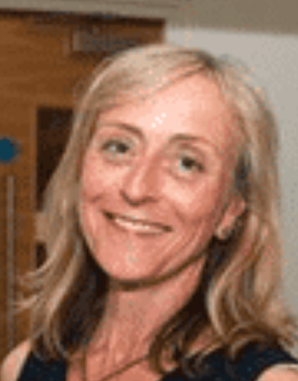 Michelle graduated with a degree in Biochemistry from the University of Manchester in 1991, followed by a PhD in biochemistry which was awarded in 1994.  Over the next 9 years she worked in research labs as a post-doctoral scientist and technician in both Universities and the NHS.  In 2003 she was appointed as a Technical Resources Manager (TRM) within one of three research sections within the Faculty of Life Sciences at the University of Manchester.In 2008 Michelle took up the post of Development Manager with the HEaTED project and as well as being actively involved in planning and directing the project, she developed their range of technical skills courses, Virtual Learning Environment, and set up the regional networking groups for technicians in HE.  Michelle left HEaTED in 2011 to set up as a consultant and has been working on some challenging projects with S-Lab, the IST and a variety of universities since then.Michelle has developed technical knowledge across a wide range of disciplines including, clinical research, immunology, molecular biology, biochemical and biophysical science and cellular biology.  In 2007 she became a Fellow of the Institute of Science and Technology and, with an A1 qualification, acts as an assessor for their Continuing Professional Development programme. Michelle worked as Technical Manager at the University of Nottingham which then led her to her current role in 2019 as Deputy Director of Operations at the University of Sheffield Faculty of Engineering.
In 2008 Michelle was elected to the IST Executive and continued in that role until 2013 when she became the IST Registrar.  As Registrar Michelle oversees the new professional registration scheme offered by the IST which is licensed by the Science Council.  Along with members of the Executive committee Michelle was instrumental in setting up the new registration scheme run by the IST, and now coordinates the scheme and its assessors.
Marie Oldfield MIScT CSci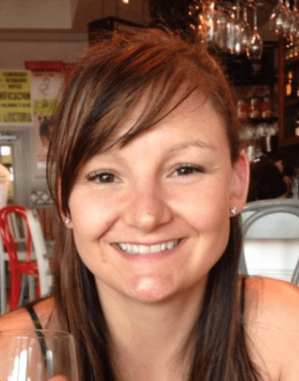 Marie Oldfield is Director of Oldfield Consultancy. Oldfield Consultancy works across Private and Public Sectors in Statistics, Modelling and Artificial Intelligence. Marie is currently writing a PhD on Artificial Intelligence at the University of Portsmouth. Marie holds a Masters Degree in Philosophy which complements her technical degrees in Mathematics and Statistics.
Marie is a Chartered Statistician and Chartered Scientist. Working with the Royal Statistical Society Marie sits on the Professional Affairs and Statisticians for Society committees. Marie is an assessor for Chartered Scientist, Chartered and Graduate Statistician status.
As an active STEM Ambassador Marie is an advocate for education and mental health, especially in children. You will often find Marie presenting at the Royal Statistical Society and IST Conferences on topics such as Continuous Professional Development, Statistics and Technology. Via Oldfield Consultancy Marie has close links into the Parliamentary Office of Science and Technology and has provided expert input into this Office. Marie's work as a Consultant is varied and can be from helping a TV Programme with a statistical problem through to Chemical and Biological Defence modelling or policy and strategy input to the MOD or UK Government.
Lee Shunburne FIScT CSci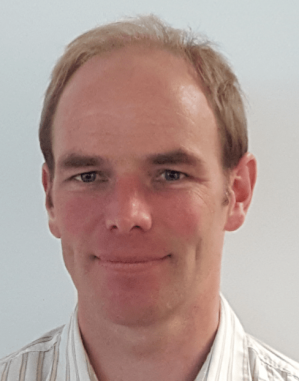 Lee began his career in a veterinary analysis laboratory in Derby after graduating with a degree in Applied Biology. This was followed by a move into immunology research as a technician in Sheffield before spending several years a Clinical Scientist in microbiology at the Queen's Medical Centre in Nottingham.
From there Lee moved to the University of Nottingham as a senior research technician before taking on the management of the Fungal Biology research group for eleven years. During this time he built experience of wider development and management through taking on infrastructure, internal procurement and safety management projects and outside consultancy work.
Lee gained Chartered status in 2017 and moved into the engineering field as Technical Manager of the Electronic and Electrical Engineering department of the University of Sheffield in 2018. Lee is now the manager of the Department of Neuroscience in Sheffield, based in the Sheffield Institute of Translational Neuroscience (SITraN) and is a past member of the University's Technician Commitment group. He is an assessor for professional registration at CSci level and sits on the Science Council's Registration Assessment Committee.