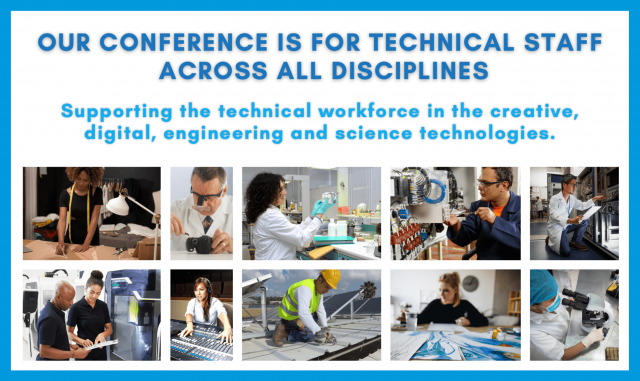 *Due to changing Government regulations, we are unsure as to whether the Technical Conference will be on-site at the York campus, or whether it will be online. We are hoping that there may be an element of running as a Hybrid Conference. We will let everyone know at the end of February/early March 2021.
Date of Conference: Wednesday 15th September 2021
Time: Start 10.00 and close at 16.30 (online – 1/2 Day event)
Target participants
The Conference has been specifically organised for technicians, technologists, technical supervisors, laboratory/service managers and technical managers.
We are looking for Expressions of interest:
To help us with organising the Conference as part of the Conference Working Group
To deliver a workshop in one of the themes (creative, digital, engineering, science)