Further to our previous post we are now able to provide a little more detail about this year's IST Conference, which will be held on the University of York campus Spring Lane Teaching Lab on 14th September 2022.
This will be our first in-person Conference since the pandemic restrictions and we are really looking forward to meeting up with the technical community once again. This exciting one-day Conference with talks, workshops, tours and demonstrations, offers you an opportunity to update your technical knowledge/skills and enhance your CPD record. The IST Technical Conference is aimed at technical staff/managers in any industry and sector, from science and engineering to arts and media.
Registration is now closed – we have 300 delegates and are full, sorry
Our overall theme this year is Teams Behind the Scenes' and in addition to providing great CPD opportunities for technical staff we also aim to showcase the extraordinary range of skills and expertise that our technical community possesses, and we will provide further information about our Showcase Zone in the next few weeks.
We are delighted that our President, Dr Helen Sharman CMG OBE FRSC FIScT will be joining us for the day and will be chairing the event.
The programme will start at 9.30am and should finish around 15.50pm.
In addition to 2 Keynote speakers:
Dr Hannah Roberts (https://hannahnikeroberts.com/) – The Psychology of Selves: Beyond Imposter Syndrome
Michele Fisher – (Interim Director of Health and Safety, University of York) – From Lab to Leadership
We will also be offering a choice of 16 workshops and a series of demonstrations and visits to various University of York facilities. The themes for our workshops are:  Arts & Media, Career Development, Digital & AI, Environment & Sustainability,Health & Safety
The workshops confirmed to date include the following (to name but a few):
Science Museum: Technicians Gallery Update
Commissioning of a new build and theatres within a creative environment
Becoming a STEM Ambassador and how it could help your career
Live access to Jodrell Bank telescope
UniGreenScheme
An intro to machine learning and AI
Lab planning & design: putting safety first?
The demonstrations/hands-on sessions and campus tours include the following (more to be confirmed):
Tour – Music Facility, School of Arts & Creative Technologies
Tour – Horticulture Research Facility, Biology
Tour – Institute for Safe Autonomy, School of Physics, Engineering & Technology
Demo – Measure the speed of light
Demo – Deliver Clearer Results Through Accessibility
Demo – Film: Easy when you know how
All workshops, tours and demos will need to be pre-booked before the event so that we can locate the sessions in the rooms best suited to the number of delegates wishing to attend each session and details of choices will be sent out to delegates in due course.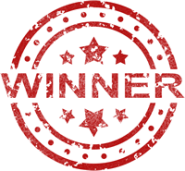 Awards/Prizes
We are running an image competition aimed at showcasing the technical workforce and we will be awarding prizes of 1x £150 an d 2 x £50 for the best images, so why not send your images of  "Teams behind the scenes" and help us highlight the valuable work that the technical workforce do – and win yourself a prize at the same time. What are you waiting for – send in your image(s). – Full details of the competition.  Entry is now closed.

Costs
We are working very hard to keep the cost of attending the event to a very low level and we are immensely grateful for support from the University of York with respect to this and of course to our sponsors.
The costs will be as follows:
IST members and/or groups of =>6: £39
Non members: £49
University of York technical staff: Free
Payments can be made via credit/debit card on registration, alternatively payment can be made after booking by invoice and purchase orders will be need to be supplied for this.
Some single ensuite rooms (with breakfast) have been reserve on campus and these can be booked at a cost of £45, these rooms will be allocated on a first come – first served basis. You should indicate when registering if accommodation will be needed.
As York is a very popular tourist attraction there are numerous hotels within the local area if alternative accommodation is needed, and these should be self-booked.
If you have any questions about the event or registration please contact office@istonline.org.uk – we look forward to seeing you all at York!