Management Committee Members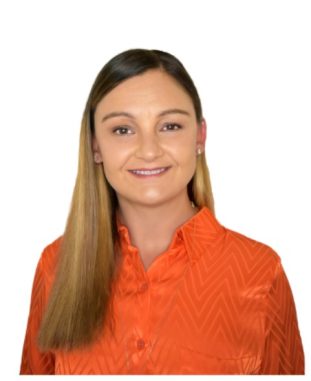 Dr Marie Oldfield (Chair) CStat CSci APAI FIScT

Dr Marie Oldfield, CStat, CSci, APAI, FIScT, is the Chair and Founder of the IST AI Special Interest Group and Women in Tech Group. Marie is the CEO of Oldfield Consultancy and Senior Lecturer in Practice at LSE.
Marie is a recognised and published AI and Ethics Leader with a background in Mathematics and Philosophy. Marie is a trusted advisor to Governments, Defence, and the Legal Sector amongst others. Marie works at the forefront of Ethical AI, driving improvement and development.
Marie is frequently invited to speak on popular podcasts, panels and at conferences about her experience and research on the development of Ethics in AI as well as being invited to speak at Chatham House and at multiple companies on AI and Ethics issues.
Marie is passionate about giving back and has worked with many institutions including the UN, Nethope, MapAction, and various international bodies and governments to promote education, help in disaster relief and improve the life chances of the most poor and vulnerable across the globe.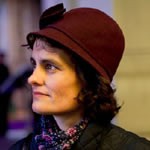 Dr Alicia Colson: FIScT
Alicia is a freelance archaeologist and ethnohistorian with a portfolio career. Alicia is interested in the interplay between digital humanities, pattern matching and machine learning (AI) particularly using images, often created by indigenous peoples, and texts. She's always had one foot in the humanities area and another in computer science.
Alicia studied at the Institute of Archaeology, UCL for her undergraduate degree (BA (Hons.), and for a MA/PhD (McGill) as the last doctoral student of the late Bruce G. Trigger. During the same period, she was a Research Visitor (01/2000 – 09/2006), at the IAM Laboratory, Department of Electronics and Computer Science, Southampton, UK supervised by Dame Professor Wendy Hall. Alicia trained in academic, government, and governmental organizations in the non-profit sector in the UK, Canada and the US. She is fluent in four languages and has undertaken extensive fieldwork in Canada, the UK, US, and Antigua as well as expeditions in Namibia and Iceland.
Alicia's research interests include: hunter-gatherers of the Boreal Forest, digital humanities, archaeological theory, history of archaeology, and sub-Saharan Africa. She has been a volunteer member of the London Working Group for the HOT Missing Maps Community (https://www.missingmaps.org/) for the last three years, given her interest in computer vision and imagery. She was a Visiting Research Fellow at Department of Computing, Goldsmiths (03/2017 – 03/2019) and is currently one of the Wiley Digital Archive Research Fellows at the Royal Geographical Society and IBG.
She has just launched a new hybrid publication, called Exploration Revealed, for Scientific Exploration Society, and is currently working on two research projects one in northern Ontario and the other in southern Brazil.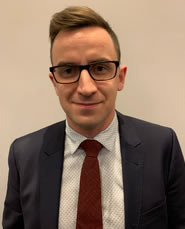 Murray McMonies CSci APAI FIScT

Serving as a Commissioned Officer in the Submarine Service of the Royal Navy, Murray McMonies is Marine and Nuclear Engineer by profession. Having initially read civil engineering at the University of Glasgow. Murray holds a Post Graduate Diploma in Nuclear Reactor Technology at Cranfield University and MSc from the University of Portsmouth. Murray has published on the effectiveness of maintenance strategies on submarines and advanced CBM technologies.
It is from his most recent work that has driven Murray's interest into the uses of AI and in particular the implementation of AI within engineering. Further to the work above, Murray is an expert in risk perception and communication where he analyses the societal perceptions of nuclear related technologies.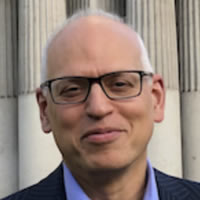 Dr Richard Saldanha CStat CSci APAI FIScT MIET
Richard joined the IST in April 2021. He is one of the founder members of the IST's AI Special Interest Group and is currently involved in running the Group's AI Seminars as well as coordinating IST responses to selected Calls for Evidence on AI/ML matters from government and other bodies.
Richard's main activity is running Oxquant, a management consulting firm he founded and now co-heads with Dr Drago Indjic, which is engaged in AI/ML and data science work. As well as his consulting activities, Richard is a Visiting Lecturer at Queen Mary University of London where he teaches Statistical Machine Learning in Finance as part of the Master's Degree Programme in the School of Economics and Finance. He is also involved in the AI for control problems project at The Alan Turing Institute, where he has been an Industrial Collaborator since February 2020. Richard's earlier career was in quantitative finance (risk, trading and investments) gaining over two decades of experience working mainly for institutions in the City of London.
Richard attended Oriel College, University of Oxford, and holds a doctorate (DPhil) in Statistics. He is a Fellow of the IST, a Chartered Statistician (CStat) with the Royal Statistical Society, a Chartered Scientist and an Advanced Practitioner in AI with the IST and a Member of the Institution of Engineering and Technology (MIET).
Murray Webster MA RTechAI MIScT
Murray is a master's student at the University of Gothenburg, where he has recently completed an MSc in European Studies and is working towards an MA in Theoretical Philosophy. His MSc dissertation concerned the European Union's digital policy towards artificial intelligence and blockchain, highlighting critical weaknesses in its approach. He studied previously at the University of Glasgow and graduated with first-class honours in English Literature and Philosophy.
Murray's research interests concern the interactions between planetary-scale computational systems and structures of socio-political governance. As a part of the IST's AI Management Group, he runs the research section and is therein helping to develop a taxonomy for ethical AI research.