Dr Helen Sharman CMG OBE FRSC FIScT 
The President's Workshop: Technical Lessons from Astronaut Training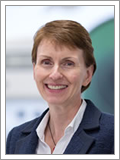 Helen Sharman is President of the Institute of Science & Technology and the Operations Manager for the Chemistry Department at Imperial College.
Helen started her career with a degree in chemistry from the University of Sheffield before working in industry for GEC and then Mars Confectionery, where she was part of the team that created the Mars Ice Cream. After applying for a job that was advertised as "Astronaut wanted," Helen trained at the Yuri Gagarin Cosmonaut Training Centre in Star City near Moscow, becoming the first British astronaut when she launched into space on board a Soyuz spacecraft on 18 May 1991.
Helen became a science communicator after her space flight. More recently, she has started a new career in management, working at the National Physical Laboratory and at Kingston University London, before moving to Imperial College in the summer of 2015.
Helen was invited to join the Order of St Michael and St George in the Queen's 2018 New Year's Honours List.
_______________________________________________________________
Professor Alberto Vecchio, PhD FRAS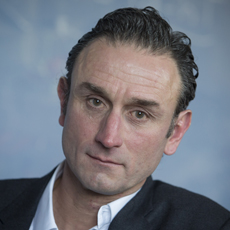 Alberto studied his undergraduate (Laurea) degree at Collegio Ghislieri and the Universita' di Pavia, and obtained a PhD in astronomy from the Universita' di Milano in 1996.
During his PhD, he became fascinated by the idea that one could map colliding black holes throughout the Universe and one day, observe the infant Universe itself using a form of radiation that at the time no one had been able to capture – Gravitational Waves.
Professor Vecchio's research is focused on the use of gravitational radiation to study the universe in a radically new observational window and to test the behaviour of gravity in extreme conditions. His work concerns the astrophysics of compact objects, data analysis techniques, gravitational-wave observations, and he has contributed to the development and construction of instrumentation for Advanced LIGO. He has published over 200 research papers.
He is also part of the team that has directly detected gravitational waves and discovered the first binary black hole.
_______________________________________________________________