IST Conference Sponsorship / Exhibitor Opportunities:
Would you like to sponsor or exhibit at the IST technical conference in Birmingham 2019?  Please get in touch with Wendy at office@istonline.org.uk for more information.
2019 Key Sponsors:
The IST is looking forward to showing a warm welcome to the key sponsors of this year's conference.
CEM
The IST is looking forward to having CEM back at the conference this year. CEM is a science based technology company that thrives on innovation and touches many different industries and scientific disciplines.  Founded in 1978 by our current CEO, Dr. Mike Collins, CEM has helped pioneer the field of microwave chemistry and we have long been recognized for our expertise on the subject through publications and awards.
Ohaus
The IST is welcoming OHAUS to the conference for the first time this year, in a shared sponsorship position with Mettler Toledo. OHAUS has grown from a small scale repair business to an undisputed global leader in the weighing industry that manufactures reliable, full-featured yet easy-to-use balances and scales at an exceptional value. Customers on six continents trust our durable and highly-accurate products to meet their weighing needs.
Mettler Toledo
We offer weighing, analytical and inspection solutions along our customers' value chain. We manufacture high-end products including industrial scales, laboratory balances, Rainin pipettes and process analytics equipment. We provide Process Analytical Technology to optimize crystallization, catalyzed reactions, polymerization reactions, and other processes. The IST is looking forward to welcoming Mettler Toledo to the conference for the first time.
KNF
Innovative Laboratory Pumps and Rotary Evaporators. Whatever your pumping requirements are, whether it to be the transfer of neutral, corrosive or aggressive liquids or gases KNF have the pumping solution for you. This includes a range of general purpose and chemically resistant pumps, state of the art rotary evaporators, which are efficient, robust, space saving instruments designed for everyday use and SIMDOS/LIQUIPORT Liquid Diaphragm Pumps.
2019 Exhibitors:
The IST is looking forward to welcoming their exhibitors to the 2019 technical conference.
Avidity Science
Avidity Science is a worldwide leader in water purification systems and laboratory equipment for scientific research and healthcare lab facilities.
Edwards Vacuum

Edwards is a vacuum engineering company which manufactures and supplies vacuum equipment used in advanced manufacturing processes. Edwards provides equipment and services across numerous industries including semiconductor, research and development, scientific, industrial and emerging technologies.
Eppendorf
Eppendorf is a leading life science company that develops and sells instruments, consumables, and services for liquid-, sample-, and cell handling in laboratories worldwide. We work closely together with well-known authorised and certificated distributors.
Rapid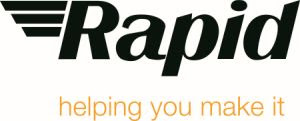 Rapid is one of the UK's leading distributors of electronic components, cables and connectors, electrical products, tools and educational resources and are an approved HE/FE supplier via the NUWPEC Framework comprising of: Electronic Components & Service Aids Lot, Tools & Fixings, Test & Measurement Equipment and Batteries.
Scientific Laboratory Supplies
SLS has grown to become the UK's largest independent supplier of laboratory equipment, chemicals and consumables. Because of our independence, we are unique in our approach to sourcing and supplying the highest quality.
TecQuipment
TecQuipment is the leading provider of high quality educational equipment for engineering disciplines. The company's laboratory products are used by students and educators across the world, in over 1500 establishments in more than 100 countries.
ThermoFisher

ThermoFisher is the world leader in serving science. Our mission is to enable our customers to make the world healthier, cleaner and safer. We help our customers accelerate life sciences research, solve complex analytical challenges, improve patient diagnostics, deliver medicines to market and increase laboratory productivity.
Veolia
The UK leader in environmental solutions, Veolia provides a comprehensive range of waste, water and energy management services designed to build the circular economy and preserve scarce raw materials.
Yorlab
Yorlab is a dynamic manufacturer and supplier of laboratory equipment. We specialise in the production of high quality scientific glassware, the design and build of lab and plant apparatus and  rigs, and the supply of consumables, chemicals and laboratory equipment.
2019 Career Zone Support
The career zone at the IST conference will be available all day to discuss their services and networks, give advice and talk about the Technician Commitment initiative.
University of Birmingham

Characterised by a tradition of innovation, research at the University of Birmingham has broken new ground, pushed forward the boundaries of knowledge and made an impact on people's lives.
Manchester Metropolitan University
We are part of the UK's most popular student city. We are taking a leading role in shaping your future. We are upping the pace and raising the standards. We are Manchester Metropolitan.
HEaTED
Higher Education and Technician's Educational Development (HEaTED) is the UK's leading provider of professional development and networking opportunities for all disciplines of the technical workforce.
The National Technician Development Centre
The National Technician Development Centre for Higher Education is available to universities across the UK and provides HE Institutions with access to information, expertise and tools that will enable them to create a sustainable future for their technical staff and services.

Science Council
The Science Council sets the professional standards for practising scientists and science technicians, independent of scientific discipline. At the core of the Science Council's ethos is the belief that every scientist has a responsibility to society, and themselves, to work with integrity, keep their skills and knowledge up to date and consider how their efforts affect the world around them. The Science Council works with organisations who commit to promoting and embedding professional standards among their staff, providing an environment in which registrants can meet this responsibility.