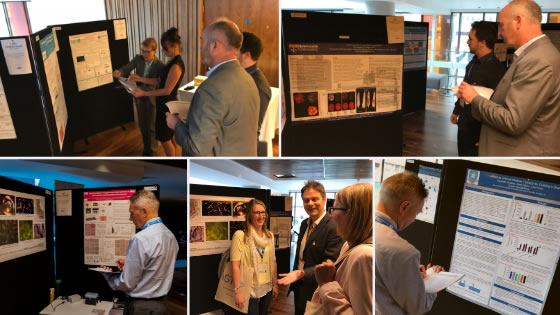 Want to win up to £150 worth of Amazon vouchers?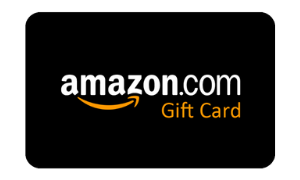 We will once again be offering several prizes for the Best Poster Competition this year, in honour of Roger Dainty MBE, FIScT. This is your chance to share your unique technical work experience with others in an informal way, to tell a story in pictures and/or words.
There is a limited number of spaces available for poster entries, which will be accepted on a first come first served basis. A PDF version of your poster will need to be submitted to office@istonline.org.uk before 13th September in order to reserve your space in the hall.
The posters will be judged on the day by Frank Fletcher, alongside a small advisory committee made up of IST members, two IST executives including Helen Sharman, and the conference's key sponsors.
In order to submit a poster you must be a registered delegate of the conference and in attendance on the day. Joint posters may be submitted, but one person must be nominated to present the work and answer questions. The Amazon gift card will be presented during the final afternoon session of the conference.
You do not need to be a current member of the IST in order to enter the competition, but you must have been employed within the technical community or operating within a professional organisation within the last 12 months.
The judging criteria of the competition are:
– Clarity of submitted material
– Novelty
– Visual impact
About Roger Dainty
The citation for Roger's MBE (in the New Year Honours 2012) reads: Roger James Dainty. Chief Technician, Biochemistry Department, University of Nottingham. For services to Scientific Research and Training. The recommendation leading up to the award states, "We are looking for people with exemplary service, which may be paid or unpaid, who have changed things, with an emphasis on practical achievement; have demonstrated innovation and entrepreneurship; are examples of the best sustained and selfless voluntary service or have delivered in a way that has brought distinction to UK life."
There is an adage flying around social media and national science publications currently; "Technicians make it happen", and this was so true where Roger was concerned. Having started his professional technical career as a Junior Technician at the University of Birmingham in 1962, by 2006 he had accumulated a huge portfolio of technical skills and knowledge derived from his practical and organisational experience throughout four decades of CPD. A Stem Cell Bank company, Future Health Technologies was in the process of setting up its operation a stone's throw away from Nottingham University and Roger was head-hunted to make this science and technology company 'Happen'. He became its UK Managing Director. This was a huge technical and logistical assignment that exploited to the full his technical prowess. Roger subsequently led Future Health to achieving the Queens Award for Enterprise in 2010. It is in this respect, that Roger is a national role model. By relentless attention to his own training and skills development, he not only made it happen in the lab world, he also made it happen for himself and his family. This must serve as a powerful motivational source for technicians everywhere. What is more, this sort of application of skills is exactly what our country needs (an issue close to Roger's heart), and thus a worthy recipient of his IST Fellowship.
So as his MBE recommendation demanded, we have Roger Dainty, "A man with exemplary professional and voluntary service, who changed things, with an emphasis on practical achievement; having demonstrated innovation and entrepreneurship; and delivered them in a way that brought distinction to UK life." Throughout all of this he brought us fun and laughter, for which we shall ever remember him with great fondness…and smiles. He will, without doubt be sorely missed.